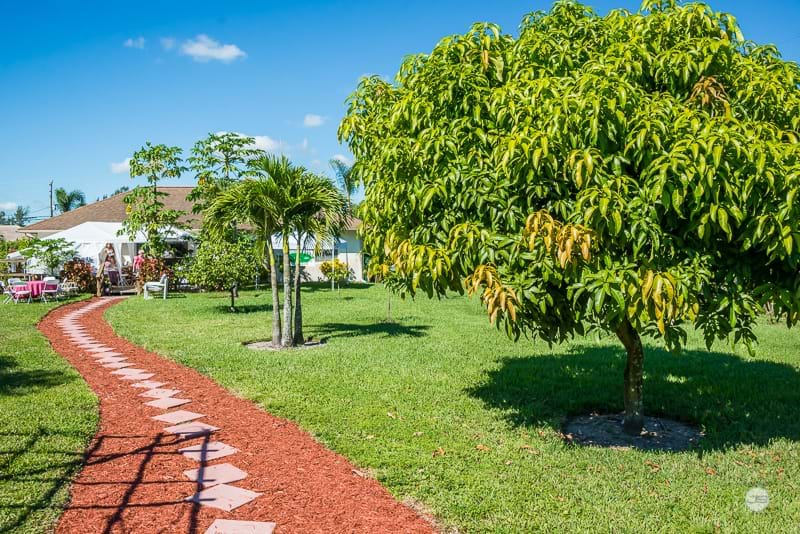 Au nom de nos invités, employés et membres de la famille, nous souhaitons remercier tout ceux qui ont participé et contribué à notre événement «L'après-midi à la serre» qui s'est déroulé le samedi 19 octobre 2013.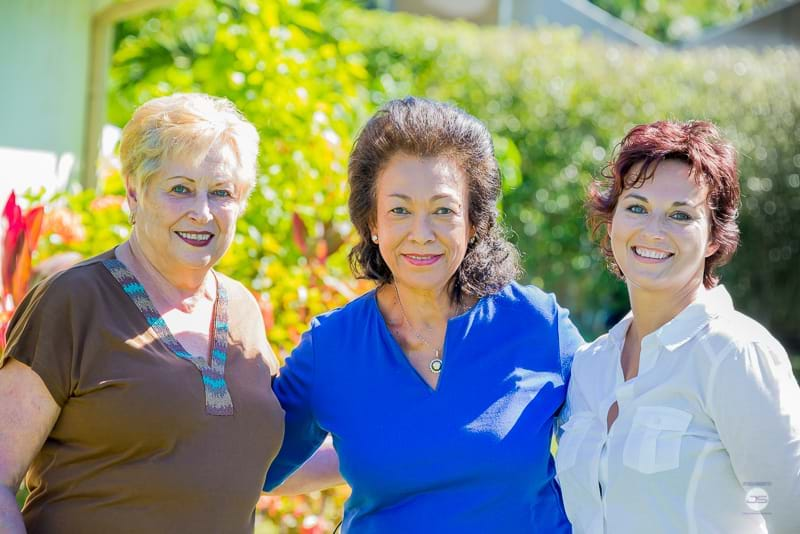 Une note spéciale de remerciement va aux personnes suivantes:
Notre personnel et nos amis incroyables
Baker Creek Heirloom Graines
Bill De Renzo (Musique et divertissement)
Dr. Keith Cini
Jason Marks & Team
Farmers Daughter's Market (Fleurs et plantes en pot)
Restaurant Malakor Thaï
Lauren Quinn
Ferme hydroponique Swank (verts de salade)
Chiropratique familiale Symon
Zainab Fisher et Infirmière Tom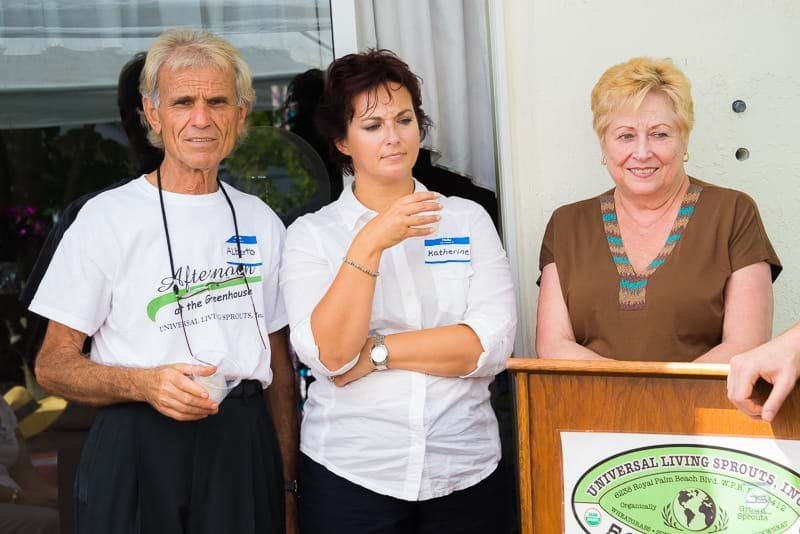 Notre après-midi à la serre a été un franc succès. Trente invités ont profité de la richesse des informations sur la nutrition et des avantages de mener une vie saine grâce à Juicing avec des produits issus de l'agriculture biologique, tels que ceux que nous produisons à Universal Living Sprouts. Après la présentation, nos invités ont apprécié un repas végétalien sain, préparé par notre personnel, contenant nos choux, nos légumes verts et notre vinaigrette.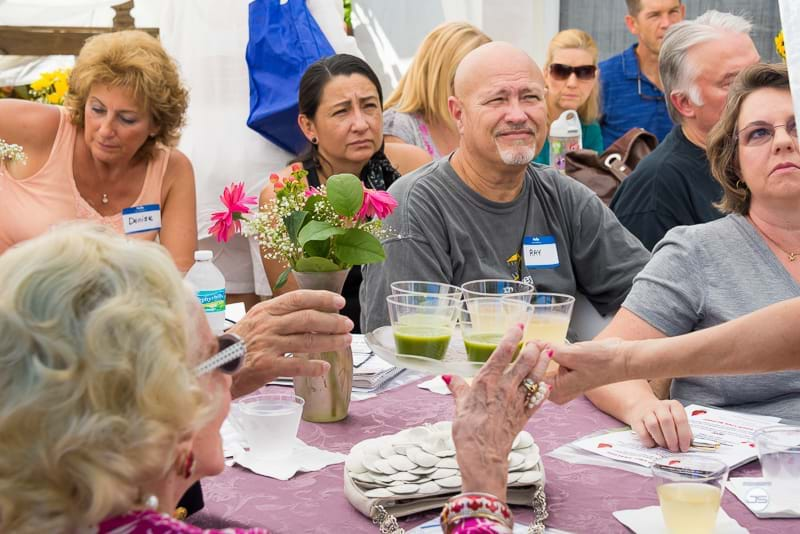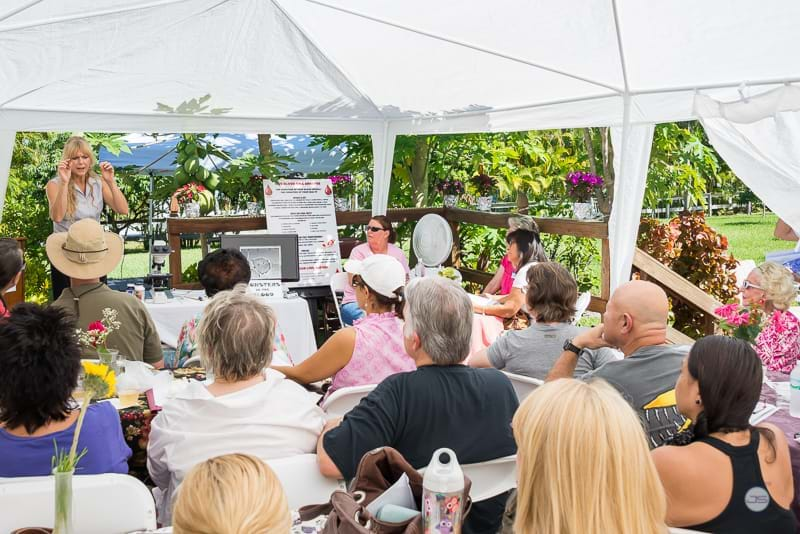 Nos événements de la journée comprenaient une présentation sur les avantages de l'analyse des cellules sanguines vivantes, accompagnée d'une démonstration suivie d'un Q & A. Lauren Quinn, technicienne en microscopie à champ clair, a expliqué comment l'état du sang révèle des problèmes de santé cachés pouvant nuire à tout le corps.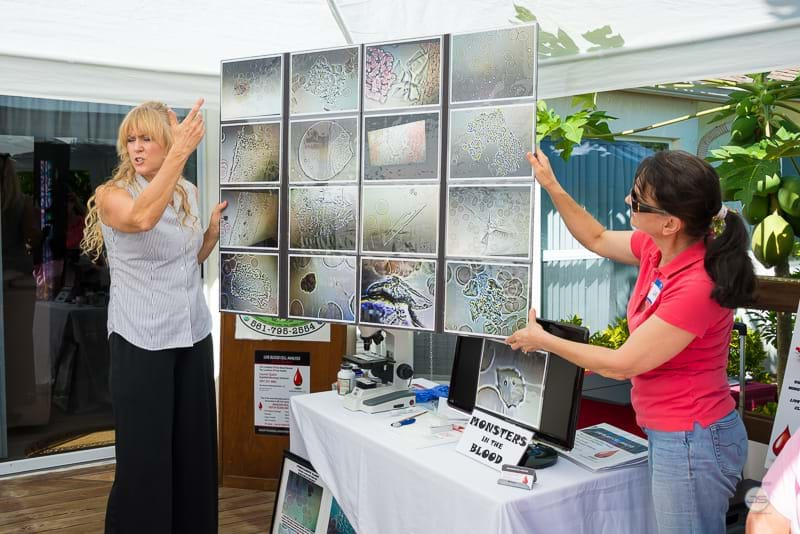 Plusieurs types d'anomalies présentes dans le sang, telles que plaque, cristaux d'acide urique, levure, dommages des radicaux libres, champignons, stress hépatique, parasites, etc., ont été révélés aux participants.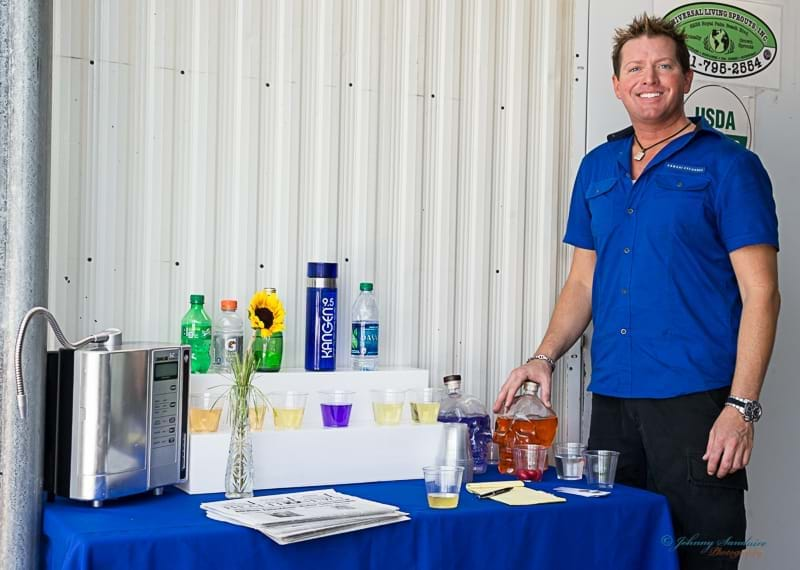 Water Pro, Jason Marks, a présenté une démonstration révélatrice des propriétés uniques de l'eau alcaline ionisée restructurée et de son incidence sur les fonctions corporelles. Selon le GTE (groupe de travail sur l'environnement), 315 polluants ont été trouvés dans l'eau du robinet en Amérique depuis 2004 et plus de la moitié de ces polluants ne sont absolument pas réglementés et peuvent exister légalement dans n'importe quelle quantité.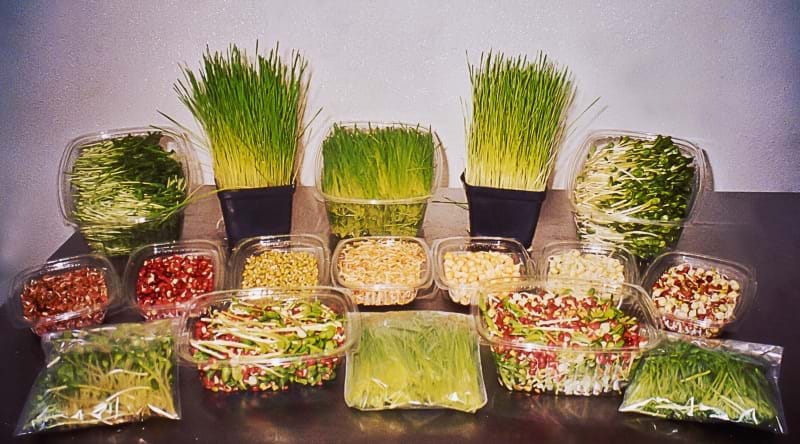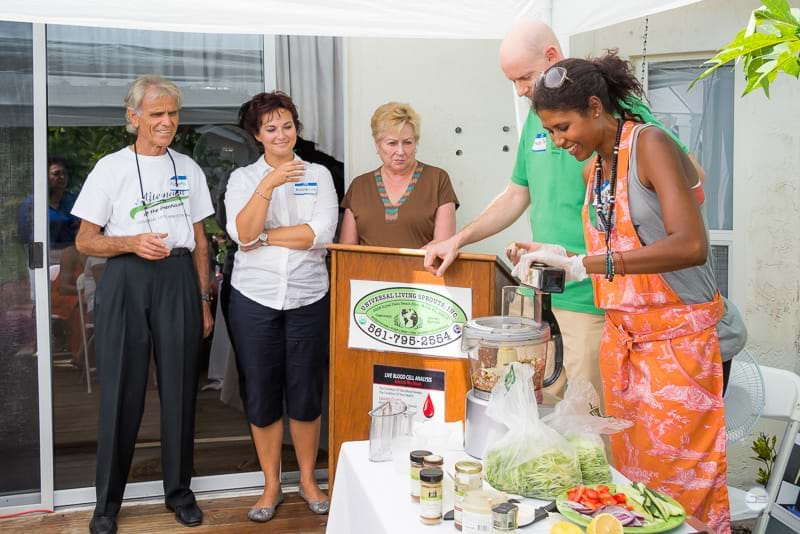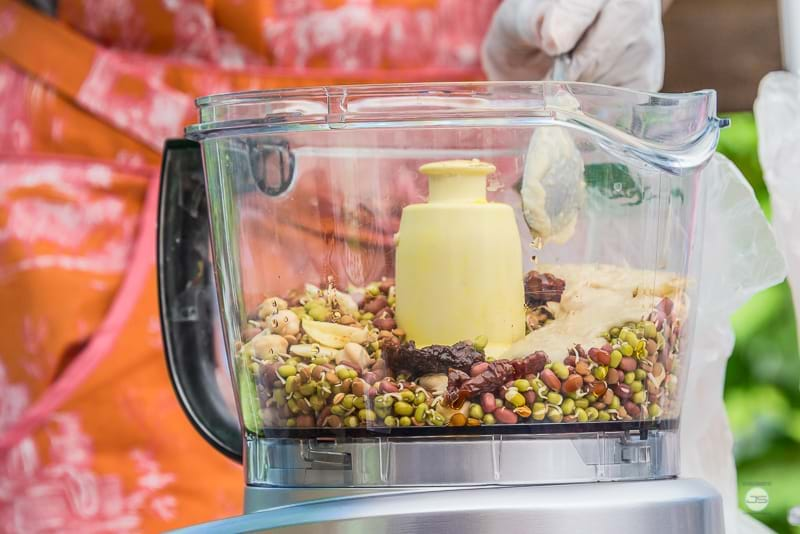 Zainab Fisher est un chef personnel professionnel spécialisé dans l'enseignement. préparant une cuisine végétalienne et crue, elle a présenté quelques-unes de ses recettes préférées. Elle travaille avec des clients de partout aux États-Unis, des célébrités aux personnes aux prises avec des problèmes de santé majeurs. Elle est également un maître de Reiki.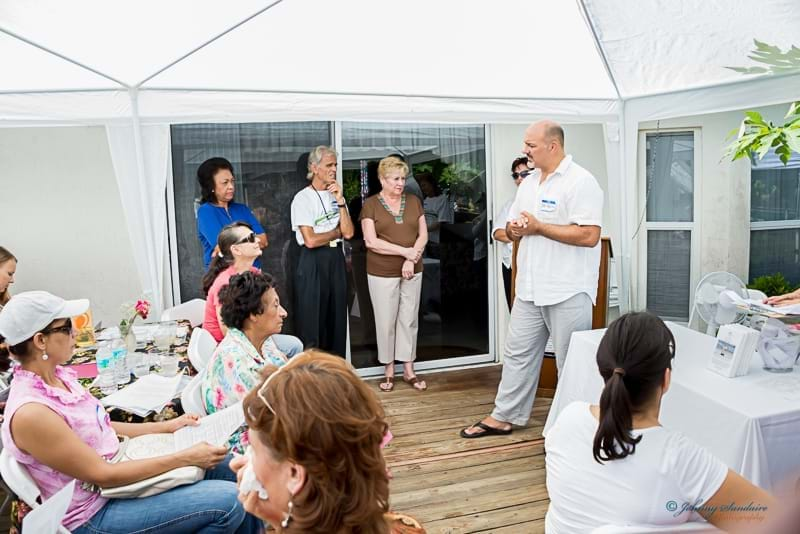 Dr. Keith Cini, AP, DOM, médecin d'acupuncture et docteur en médecine orientale, également certifié en Tai Chi, est un praticien de la guérison et de la rééducation. arts martiaux avec plus de 25 ans d'expérience dans la conduite de séminaires et de conférences au Qigong (art et compétence de travailler avec sa propre force vitale).
Le Qigong est une forme de méditation en mouvement qui nous enseigne comment accéder à l'intelligence innée de notre corps pour guérir. Le Dr Keith a présenté une courte série de tai-chi offrant des exercices d'assouplissement des articulations pour revigorer le corps, l'expérience de la respiration abdominale profonde et la paix de l'esprit.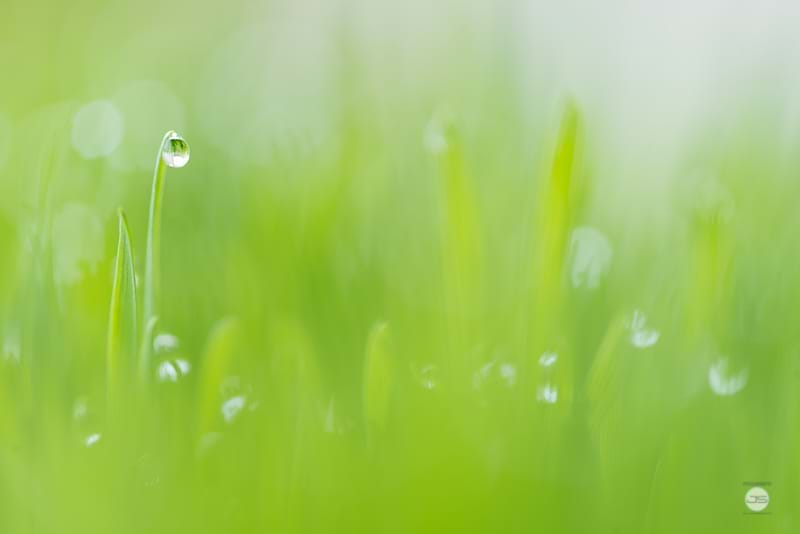 Le Dr McNabb, médecin spécialiste de la chiropratique holistique, a expliqué le chaînon manquant de la bonne santé. Il a souligné l'importance de manger des aliments nutritifs, de boire de l'eau potable et de respirer de l'air pur, et comment son meilleur ami a utilisé ces connaissances pour se soigner du cancer du cerveau de stade quatre.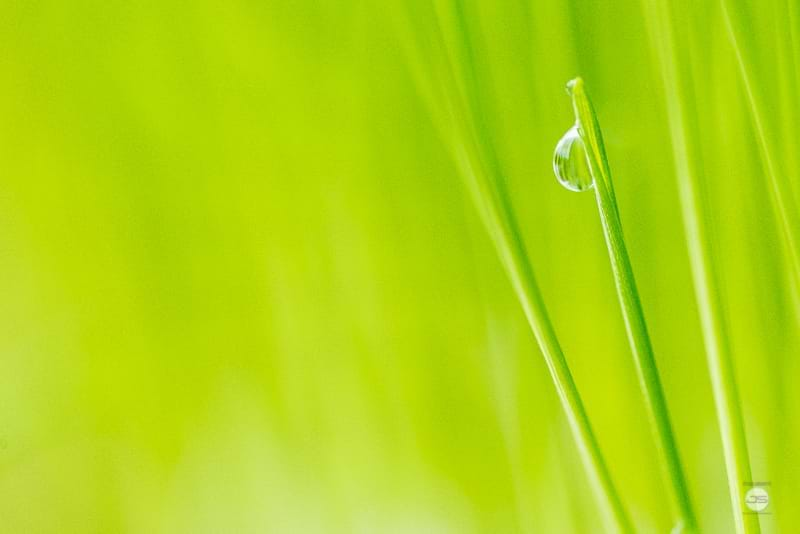 Listed below are feedbacks from some of our guests and other testimonies from ULS Customers who attended our recent event:
Hi,
This is Jayne.  I attended your seminar today. It was amazing and I thank you for a wonderful and enlightening day. This day, I know has been a turning point for me. It was meant for me to be there and I called this morning and talked to Alexia about coming by and learning more and to buy seeds. I had no idea you were having an event. She told me and there was a spot open to come.  Juicing is new to me and I got a great introduction to it today. Everyone there was so nice and all of the amazing foods were awesome. I live so close to you, on 82nd St. I'm coming over Monday morning to do some shopping!!!!  Thank you again for a great day.
Jayne.
---
Good afternoon!
Apprécié la classe sam. La nourriture était merveilleuse, beaucoup appris. Merci à vous tous pour votre travail acharné.
Thank u!!
Denise
---
Hi Alberto,
Thank you for introducing me to an "alternative" way of thinking about health and well-being
Ron
---
Thank you for a beautiful event!!
Michelle
---
Hi,
it's Jayne Ford. Loved the website pics!  I'm so excited. I feel so much better since last weekend. It is amazing and I've lost 9 lbs of toxic fat! Yey.
Thank you,
Jayne
---
Barbara, Antonio;
I want to take the time to express my sincerest thank you for having me at
the very first 'Sprout Out'! I had a great time making new friends
and witnessing the great work you do first hand.
I want both of you to know that you have made a friend that will sing
your praises whenever and wherever I go. Your generosity was most
appreciated and I'm grateful.
The best of everything to you and if you get the chance, I'll be at Our Lady
on November 9, with your shirt on!
Thanks again
Bill D.
---
Barbara & Alberto, thank you for putting together this seminar about health and live foods, I was very glad and thank full for participating Saturday at your presentation.  Hope this is the first of many to come.
Thank you,
Ray & Irma
---
Hi,
Just wanted to say Thank You for an awesome day at the Greenhouse event.  We had a great time eating and meeting everyone and we learned so much and can't wait for the next event.  Will bring more friends too.
Thank you very much we really learned a lot and we'll see you soon to get our sprouts!!!!
Scott and Julie
---
I have a health issue that requires a steady supply of fresh, chlorophyll-rich sunflower sprouts, pea sprouts and wheatgrass, and I don't want to pay Whole Foods prices since I need so much of this stuff. I purchase 8-10 pounds of sprouts and wheatgrass from Universal Living Sprouts on a weekly basis, and pick up my sprouts at Juiceateria in Royal Palm Plaza. The sprouts are fresh, reasonably priced, and it's incredibly convenient for me to pick up my sprouts at a location in Boca Raton.
Garrin H.
---
Hello, I just wanted to tell you that I do not have any of my gluten intolerance symptoms as long as I eat a lot of your sprouts! I managed to eat 6 croissants in 1 day without symptoms, while I used (before eating your sprouts) to feel the symptoms with one candy!
Please feel free to use my testimony! I hope this will help other people!
Thank you for growing such "magic" food!
Thanks.
Anne Michelis
---
Thanks. Everything is great…I love your sprouts, and they arrive to me in great shape.
Thanks for providing these wonderful nutrients!
Nancy Miller
---
I know there are a lot of healthy smoothie recipes out there. But here is what I do with your sprouts for my teenagers who don't get enough veggies, and want a "bodybuilder shake"
my 13/15 yr old boys  used to hate all my Smoothies( They said I put to much stuff in), so we came to a happy https://app.fastshoppingcart.com/median that after they play sports they get this one !
Handful of your sprouts
2 frozen bananas
3 tbsp org hemp
Almond milk 1/2 cup
Org raw oatmeal 3 tbsp
Ice
Makes 25-28 oz's
Thanks,
Ken Gutman
---
I would like to also say something about my five year experience with ULS, it's been a long journey being a carrier of Hep. C virus for more than 35 yrs., multiple Hep. C treatments and being placed on a liver transplant list;  then being removed from the list due to improvement in liver function. Other than my faith in an all mighty God to keep me well, ULS has been second to none in my continued wellness. I would like to thank Alberto and his wonderful staff for all they do with all who come in contact with this health oriented company.
Your friends,
Richard and Janice
---
Good morning to all the great people of ULS.
I'm joyful to say that since we last stopped by, I sure I mentioned it I was on a new treatment for Hep. C that has just been introduced this year & after 8 weeks of a 12 week treatment I am virus free & all thanks to my Father in Heaven that kept me alive and well all these many years to finally be cured of this terrible virus. We know that God put Alberto in our lives for a special reason in staying healthy until the cure arrived.
Thank all & GBY. Richard & Janice,
P.S. we are also celebrating our 21st wedding anniversary, what a great great gift we've received.